Consent Searches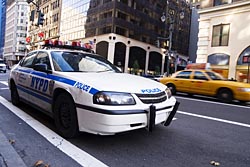 The Fourth Amendment of the United States Constitution protects citizens from unreasonable search and seizure.
Law enforcement agencies must first obtain a search warrant, based on probable cause, before a search may be performed.
There are exceptions to the search warrant rule. Consent searches are searches that are made by law enforcement agents based on consent of the person whose property they wish to search. Consent searches are the most common form of warrantless searches. A search warrant or probable cause is not necessary if consent is given by someone with proper authority.
In order to conduct a consent search, the person whose property is being searched must voluntarily waive his or her Fourth Amendment rights. In most cases, the person may refuse to give consent; however, the law enforcement agent does not have to tell the person that consent is voluntary. Should any of the evidence obtained result in a criminal trial, the prosecution must prove that the consent search was entirely voluntary and the person granting consent was not coerced.
The courts have decided that the person who conducts a consent search does not have to identify himself or herself as a law enforcement agent, and that the person who grants consent does not have to be the person who is charged with the crime. In cases such as Hoffa v. United States, the courts have ruled that if an undercover office finds evidence based on a consent search, the evidence may be used in the criminal case.
Third parties may give consent in limited cases. The person granting consent must have common authority over the premises in order for the search to be valid. This typically applies to hotel management giving consent to perform a search. It does not, however, apply to a landlord giving consent to search a person's apartment.
Once a consent search has started, the person whose property is being searched may, at any time, revoke his or her consent. Consent may be revoked by comments or actions; for example, saying 'I want you to stop,' or attempting to retrieve property from the officer has been found by the courts to be a valid withdrawal of consent.
It is important to note that withdrawal of consent must be clearly stated; expressing dislike or impatience is not enough to revoke consent.
There are two exceptions where consent may not be revoked once a search has begun. These include airport screenings and searches of prison visitors.
The courts have stated that allowing people to revoke consent during these situations would have a negative impact.